Release a Breeder Club 2016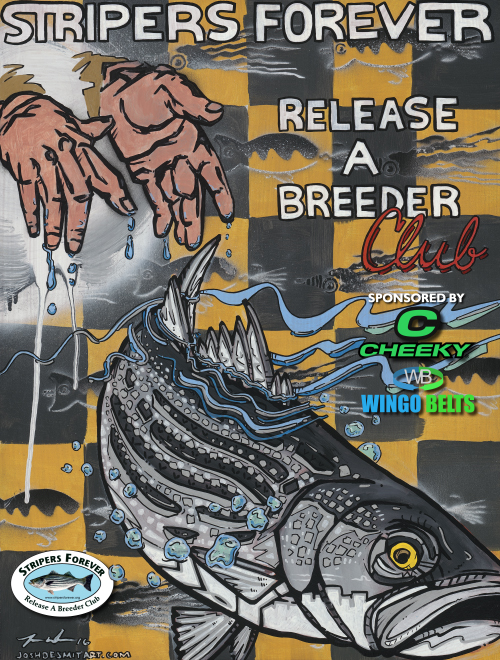 ---
About The Club
Welcome to the Stripers Forever 2016 Release A Breeder Club "RBC". This program is designed by Stripers Forever to promote the release of large "breeding size" stripers which are mostly female fish. Current striped bass management practices have targeted large striped bass. The result has been a considerable decrease in the number of these large, old fish found in the population. Nature never intended it that way. Striped bass are the top predator in their inshore range, and historically it was not uncommon for individuals to live more than 20 years and spawn each year. This long spawning life is needed because conditions are often not suitable for the production of good year classes. The older fish produce many eggs, and when conditions are favorable to produce young stripers a robust spawning stock biomass insures that the waters will be well seeded with eggs. If conditions aren't good the long lives of these fish and low natural mortality insure that there will be good spawning potential the next season. Unfortunately for the striped bass we have knocked this system seriously out of balance.
There are two membership categories. The first is for anglers who release a breeder while fishing with or without a guide/captain and displays the anglers name, image of the fish and location/length/date of the breeder released. The second category is for Guides/Charter boat captains who pledge to promote the release of breeders to their clients and displays a image, Captains name, location and a link to their website. JOINING THE CLUB IS FREE for both anglers and Guides/Charter boat captains. The rewards are a chance to win great prizes from out sponsors, a individualized membership package, recognition on the RBC membership pages of our website and the knowledge that you are doing your part to turn around the decline in striped bass.
Membership Requirements
THE MINIMUM SIZE FOR MEMBERSHIP IN THE RBC IS 36" TOTAL LENGTH. This is largely an honor system, though either a photograph of the fish or the name of a witness is required with the application. If a picture is supplied with the application we will publish it next to the name of the club member. The fish MUST BE RELEASED ALIVE AND IN GOOD HEALTH and either LEFT IN THE WATER or HELD OUT ONLY VERY BRIEFLY FOR A PICTURE. These large fish must be handled carefully due to their increased body weight and potential for carrying eggs.
THESE ARE THE ONLY RULES.
Rewards
           sponsored by: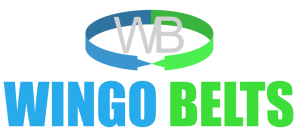 For the 2016 season we are proud to announce our continued partnership with Cheeky Fishing and Wingo Belts. As a sponsor of the 2016 RBC Cheeky Fishing and Wingo Belts have donated an amazing prize package, not just for a select few winners,  but for everyone who becomes a member.
Here is how it works:
First, Second and Third largest fish will win a Cheeky Mojo 425, Boost 400 and Tyro 375 respectively:
Three additional angler members will be randomly drawn to win their choice of Cheeky CYDRO Spinning Reel:
Three additional angler members will be randomly drawn to win a set of Wingo Everyday and Wading belts (each winner will receive one of each):
Every angler who becomes a member of the RBC by releasing a 36" total length or larger striper will receive a $15 Cheeky Bucks gift certificate, some Cheeky stickers and swag, an RBC decal and a personalized signed and dated certificate to commemorate your release of a breeder Striped Bass:
There is no cost for anyone to participate in the program, however individuals will receive only one decal and one certificate per year at no charge. Guides can make unlimited applications for their clients using the angler application below, but every angler will receive only one free decal and certificate a year. For any angler to receive additional decals and certificates a $10 certificate purchase is required for each fish submitted on our shop page.
Applications
Below are links to our application forms where you will also be able to upload your image.

ANGLER APPLICATION (Angler application is used for all fish applications whether made by angler or guide)
GUIDE APPLICATION (This application is just for guides to register for the program. Guides should register in advance of submitting a fish application)
Please send all questions to: stripers@stripersforever.org
____________________________________________________________
All artwork has been kindly donated by Alan James Robinson.