Release A Breeder: Angler Application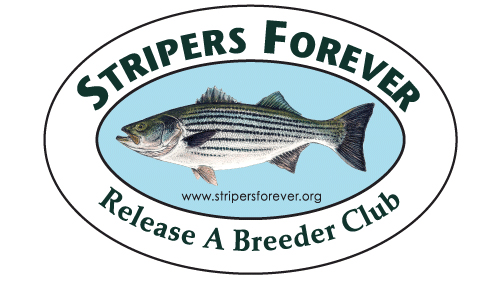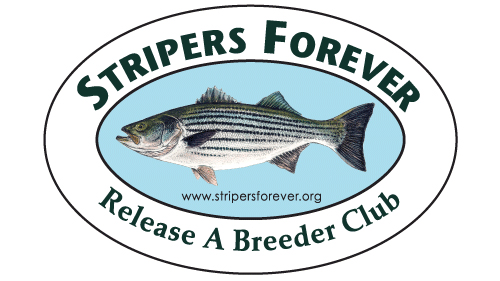 ---
Membership Requirements
---
THE MINIMUM SIZE FOR MEMBERSHIP IN THE RBC IS 36" TOTAL LENGTH.
THE FISH MUST BE RELEASED ALIVE AND IN GOOD HEALTH.
A PICTURE OF THE FISH THAT CLEARLY INDICATES THE FISH WAS SAFELY HANDLED AND PROPERLY RELEASED.
Large Striped Bass must be handled carefully due to their increased body weight and potential for carrying eggs. We strongly suggest that you KEEPEMWET. You can grab a really nice shot of your fish while minimizing the impact and undue stress on the fish by keeping them in the water. We will expanding on this in the near future with some videos to illustrate how to do this in a number of angling situations, stay tuned.
By submitting this application you are endorsing the conservation and game fish goals of Stripers Forever and agree to be entered into our membership database.
All applications are FREE and we will list all qualifying fish submitted on the Angler Members page.
A decal and certificate will be sent to the angler for the FIRST fish submitted for the calendar year.
For any angler wishing to receive a decal and certificate for each additional fish submitted, a $10 contribution is required using PayPal on our donate page.
Each submitted application and image will be carefully reviewed. We reserve the right to deny membership if it appears the fish was either not released or handled poorly. The image submitted will be published on the angler members page along with the member's name, location of catch, length of fish and date of release. By submitting your application you are agreeing to these terms.
---