ASMFC 80th Annual Meeting (11/7/22), Stock Assessment Update & MD YOY Report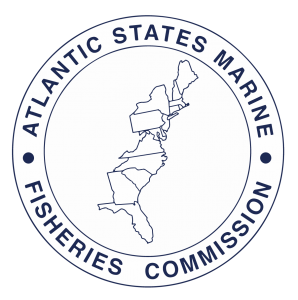 ASMFC 80th Annual Meeting of the Atlantic Striped Bass Management Board
On Monday 11/7/22 from 3 – 5:30 PM EST the ASMFC will hold its 80th annual meeting of the Atlantic Striped Bass Management Board. The webinar link, meeting agenda and meeting material links are all below. On the agenda is consideration of the 2022 stock assessment update (more info below) and Draft Addendum 1 (commercial quota transfers). As always we will be in attendance and will report back with a summary of the meeting.
---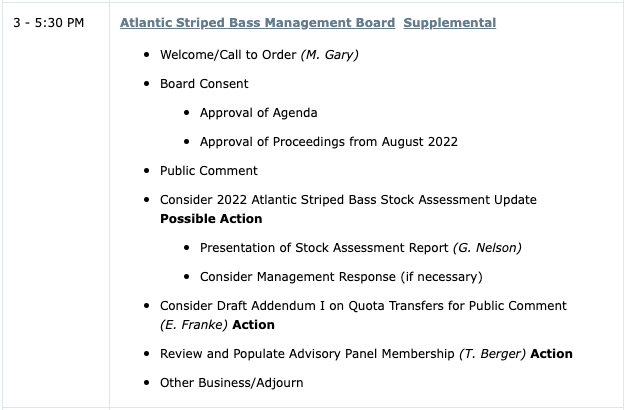 ADDITIONAL LINKS
---
ASMFC 2022 Stock Assessment Update
On October 26th, ahead of the 80th annual meeting, the 2022 stock assessment update was released. While there is some good news, it is important to look a the big picture before anyone begins to celebrate. We were fully expecting some bad news from this update and are now equally alarmed at the idea that things seem to be turning around. As you will see in the two charts below the update now states that the stock is no longer experiencing overfishing. The fishing mortality rate (F) is now at a level below both the target (dashed line) and threshold (red line), overall there were less fish being killed in 2021. You could point to a number of reasons for this but most likely the main reason being reduced effort.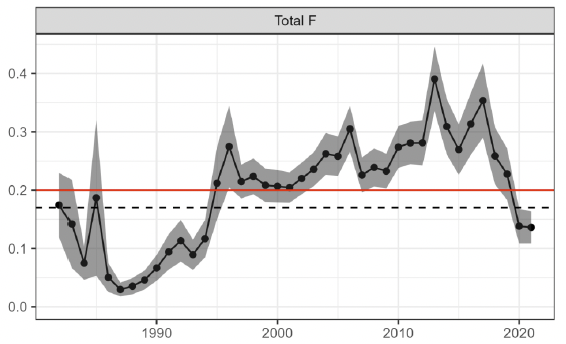 On the flip side, the stock is still overfished, the SSB (spawning stock biomass) is well below the threshold reference point (red line).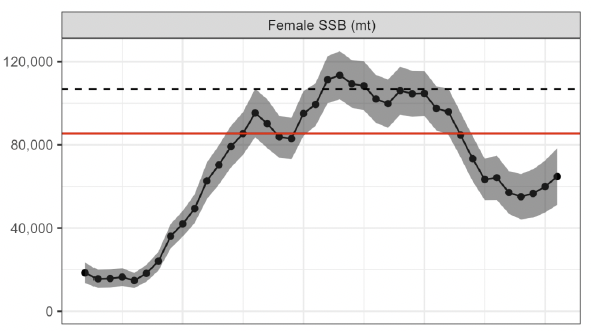 As you can see in the chart it does appear that the SSB is headed in the right direction, maybe the slot is working? Either way it appears we have a few more years before the stock is no longer overfished. Several of the strong year classes will soon be within the slot and that could easily push the SSB back in the wrong direction coming out of four straight years of poor recruitment.

The stock assessment update is projecting a 78.65% chance of the stock being rebuilt by 2029 if fishing mortality (F) remains the same. Based on this, the assessment states that there is currently no need for a reduction in catch. While that is a high percentage, what happens if effort and in turn fishing mortality increases in the coming years? In conjunction with poor recruitment (young-of-year) there is a good possibility that the ASMFC is setting itself up for disaster. This is when we return to our belief that a coast-wide recreational and commercial harvest moratorium is the most fool-proof way to rebuild this stock. While many point towards recreational catch and release mortality as a driving cause for the current condition of the stock, 9% of those fish will not survive as opposed to 100% of those harvested. Based on NOAA data, in 2021 3.5 million pounds of Striped Bass were removed (harvested) by the commercial sector and 15.8 million pounds on the recreational side. So if a harvest moratorium were put in place, each year roughly 20 million pounds of Striped Bass would remain alive. With all the ifs, ands and buts surrounding this assessment and the management of the stock by the ASMFC we still believe that a temporary coast-wide recreational and commercial harvest moratorium would be the best option at this point in time. Unfortunately there is very little likelihood of that or any other reduction happening based on this stock assessment update.
In addition to these uncertainties, in a blog post on Nov. 5th, the folks at ASGA brought to light some very upsetting news regarding CE (conservation equivalency). To quickly summarize, because management measures are not going to change (stock assessment update) it is possible that both Maryland and NJ could continue to use CE. There was nearly complete agreement amongst organizations and the public on the removal of CE during the Amendment 7 process. The fact that it remains a question only leads to more mistrust in the ASMFC and their ability to manage Striped Bass back to abundance. We urge you to read their blog post and immediately email your states commissioner and ask that they  keep CE fully off the table until the stock not experiencing overfishing and is not overfished.
---
MDDNR 2022 YOY (young-of-year) Survey Results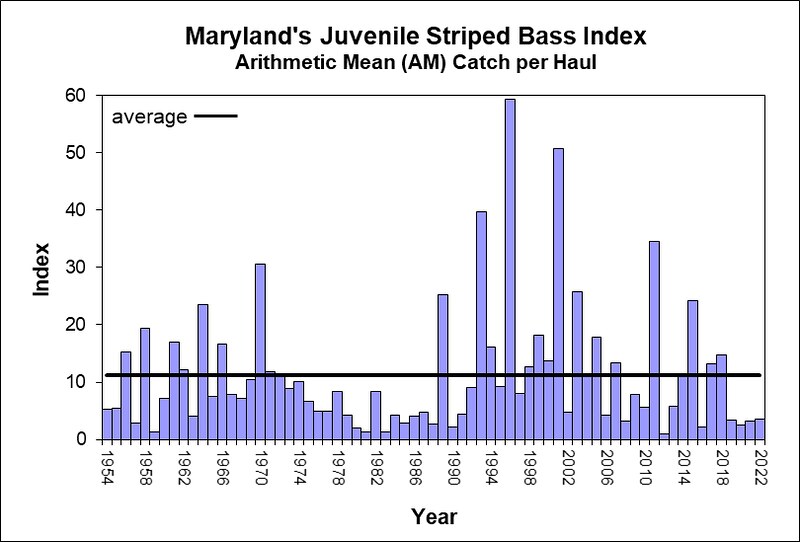 Unfortunately the Maryland DNR 2022 young-of-year survey has brought more bad news to the table. The juvenile Striped Bass index is dangerously low for a forth consecutive year. This lack of good recruitment is not good and could have long term implications even if the stock is rebuilt by 2029. Rebuilding the stock is wonderful as long as we have fish entering the system and growing to spawning size. While it seems that spawning in VA and NY has been better than normal, the Chesapeake is a primary spawning area for Striped Bass and without it there is yet again more uncertainty around the future of Striped Bass, rebuilt stock or not.