ACTION REQUEST: ASMFC Addendum V to Amendment 6 to Liberalize Management Measures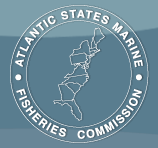 Commercial interests are again demanding higher kill limits on striped bass.  Chesapeake Bay area commercial fishermen want to roll back the conservation measures put in place in 2013 and return to the harvest levels that caused coast-wide recreational catches to decline by up to 90%.
On May 9th the Striped Bass Board of the Atlantic States Marine Fishery Commission will consider whether or not to send this request for a larger striper kill out to public hearing.  We must act now and request that the ASMFC commissioners vote down this increase.
The recreational catch coast wide has dropped from a consistent 9 to 10 million fish in the early 2000s to 3 to 4 million in recent years.  This 65% or so drop in the average recreational catch has cost multiple times as many jobs in the recreational fishery as all the commercial striped bass fishing jobs that have ever existed.  Stripers should be managed for the far more socio-economically valuable recreational fishery, and that means more fish left in the ocean not less.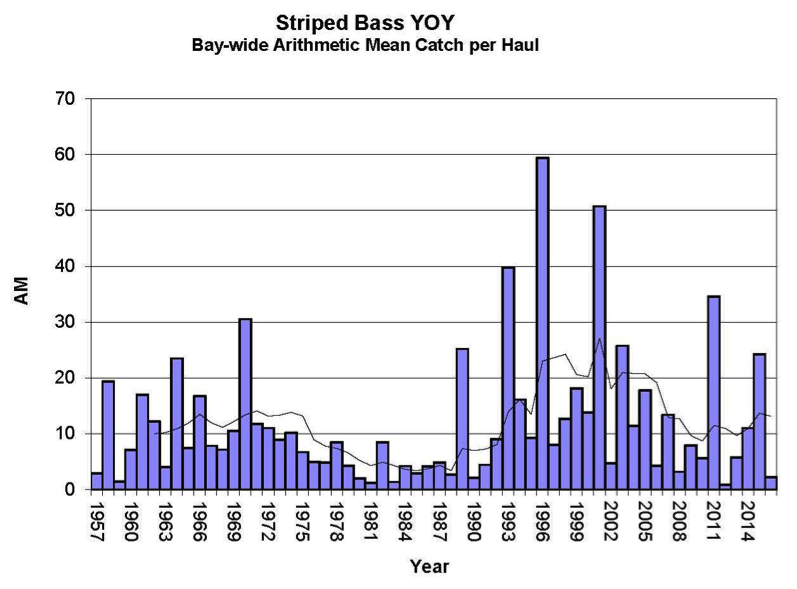 The chart above shows that under the higher catch limits the Chesapeake Bay year classes have become progressively less consistent and that the trend line for spawning success is down. We also know that the number of really large striped bass in the population is way down from the early 2000s. That was why the catch limits were all reduced just 3 years ago, and we should never return to those harvest levels.
So why is the ASMFC contemplating this move? The answer is simple, because the commercial fishing community in Chesapeake Bay has the governor's ear, and the Maryland fishery executive on the striped bass board is charged with doing his best to get more fish for the state's commercial striper fishery. We need to do our best to stop this from happening.
Our effort starts with getting the states that we each live in to vote in favor of fisheries conservation. The vote last time was close. However, both New Jersey and Connecticut voted in favor of the increased catch. Why? God only knows, but we need to tell the Governors of these states plus each state's representatives on the ASMFC that we want good fishing, and do not want to return to the fishing mortality levels that so drastically reduced the stocks.
Here is how you can help: The Progress Map & State Info page on our website contains links to each state with regulations, quotas and important contacts for that state. You will find email addresses for all of your representatives to the ASMFC. Your state's governor will either have an email address or link to a webform.
Copy and paste the brief note below into an e-mail with the copied email addresses for your state pasted into the [To:] field. In the [Subject:] field enter "Striped Bass Conservation". Please change the message as much as you want into your own words or thoughts.
We also ask every member of Stripers Forever, no matter what state you live in, to send this letter to the governors and ASMFC representatives of Maryland and Virginia. It's easy, with one e-mail all of this takes just a few minutes and makes a huge difference.
COPY THIS MESSAGE INTO YOUR EMAIL:
---
To Whom It May Concern,
The quality of our striped bass fishery is very important to me.  I do not want to see striped bass harvest levels returned to the levels of 2013 because I believe those levels will just continue to degrade this fishery.  Striped bass are a great game fish and good fishing is extremely valuable to the 3,000,000 people who angle for stripers along the Atlantic coast.  We don't want striped bass to become just another depleted commercial species.  Please vote no on Addendum V to Amendment 6.
Thank you,
XXXXXXX
---
ASMFC New Release- February 3, 2017: Draft Addendum V to Amendment 6 to the Atlantic Striped Bass Fishery Management Plan