ACTION REQUEST- MADMF COMMERCIAL SEASON EXTENSION
ACTION REQUEST
Oppose Plans to Increase Commercial Fishing Pressure on Striped Bass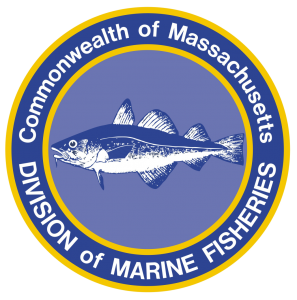 On August 10, and with the commercial striped bass quota at almost 25%, the Massachusetts Division of Marine Fisheries (DMF) proposed adding open fishing days to the commercial striped bass fishing season. By opening more days to commercial harvest of striped bass, DMF says it will provide more opportunities for participants in the fishery to fill the annual quota of 735,240 pounds. It is likely that the state will fall short of meeting its quota for a third consecutive year.
Stripers Forever adamantly opposes this proposal, believing that increased commercial fishing pressure on striped bass is a mistake. In October of 2019, in response to years of diminishing numbers, the Atlantic States Marine Fisheries Commission (ASMFC), declared that the population of wild Atlantic striped bass was "overfished, and overfishing is occurring." Commercial and recreational regulations were changed to reduce fishing pressure and begin the process of rebuilding a healthy, sustainable striped bass fishery.
Massachusetts' failure to catch its full commercial quota is an indication of the declining quality of the fishery. In past years the entire quota of over a million pounds of striped bass was caught within a few weeks. Furthermore, the minimum commercial size limit of 35" means nearly all striped bass harvested in Massachusetts are mature, breeding female fish—the very fish needed to propagate the species back to abundance.
Stripers Forever encourages its members to express their opposition to the proposal. Whether you are a resident of Massachusetts or you travel from out of state to fish for striped bass, let them know how you feel. Our numbers have influenced public policy with regard to striped bass in the past (keeping the Block Island EEZ closed and adoption of the most conservative options for ASMFC regulation changes in 2019). Let's let them hear from us again.
ACT NOW! Submit your comments to the MADMF:
The DMF is accepting public comment on these proposals through 12PM on Monday, August 24, 2020.
ADDRESS ALL COMMENTS TO: Director Dan McKiernan
EMAIL: marine.fish@mass.gov
POST MAIL: 251 Causeway Street, Suite 400, Boston, MA 02114