ACTION ALERT- MADMF ADDING COMMERCIAL FISHING DAYS
ACTION ALERT
Oppose Plans to Increase Commercial Fishing Pressure on Striped Bass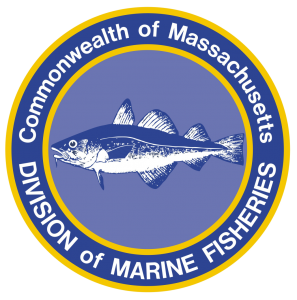 Once again, the Massachusetts Division of Marine Fisheries (DMF) has proposed changes to the commercial striped bass fishing regulations for 2021, specifically intended to increase the harvest of breeder-sized Striped Bass.
If adopted, the changes will open the season earlier, add more days to the fishing week, and automatically add additional days—up to seven—if the quota is not on pace to be filled. Their justification is that economic hardships due to COVID-19 compel DMF to open the regulations to aid commercial fishermen.
Stripers Forever believes this policy is reckless and in direct opposition to the ASMFC's current efforts to amend its policies to protect and restore Striped Bass to abundance. The ASMFC has declared striped bass "overfished, and overfishing is occurring," and yet DMF wants to increase commercial fishing pressure.
The state is currently taking written public comments on this policy and will hold a virtual public hearing (link to register below) on Monday, March 29 at 6pm. We urge all members of Stripers Forever to write in opposition to this proposal and to register to attend the hearing and voice your opposition as well. Here is a link to the notice of public hearing for the draft regulation amendment.
---
PLEASE ACT NOW! SUBMIT YOUR COMMENTS TO THE MADMF:
The DMF is accepting written public comment on these proposals through Friday April 2, 2021.
ADDRESS ALL COMMENTS TO: Director Dan McKiernan
EMAIL: marine.fish@mass.gov
POST MAIL: 251 Causeway Street, Suite 400, Boston, MA 02114
REGISTRATION LINK FOR THE VIRTUAL PUBLIC HEARING (Monday, March 29 at 6pm): https://us02web.zoom.us/webinar/register/WN_GlH6svHUSr6CzQoc21ZkdA
MADMF NOTICE PDF: https://www.mass.gov/doc/030521-public-hearing-on-commercial-fishery-rules-affecting-striped-bass-menhaden-black-sea-0/download