ACTION ALERT- ASMFC Fall Meeting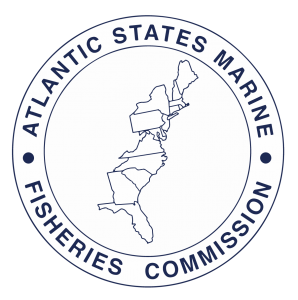 ACTION ALERT
ASMFC Fall Meeting of the Atlantic Striped Bass Management Board
Back in March, when the ASMFC published the Draft Amendment 7 PID, we made the hard call to suggest a harvest moratorium for both the recreational and commercial sectors. This was not something we rushed to judgement on and it came with much discussion and deliberation. We still believe it is the right call and the only foolproof way to restore the Striped Bass stock. Fast forward to today and the recently published Chesapeake Bay 2021 Young-of-Year survey results and that decision makes more sense now than ever before. (see graph below) For the third straight year the YOY number is scary low, this year hitting just 3.2, a dismal result and a bad sign for the overall health of the stock. We need strong conservation action and we need it right NOW.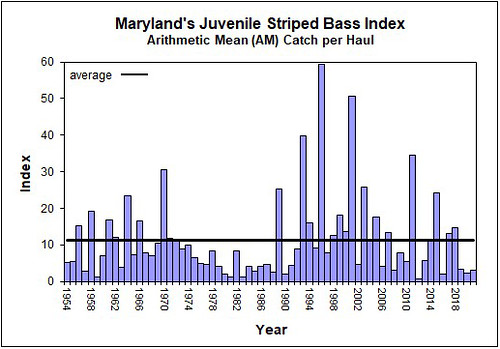 Tomorrow (10/20/21) the ASMFC will hold its fall meeting of the Atlantic Striped Bass Management Board and consider Draft Amendment 7. This will be a consequential meeting and we strongly encourage all who can, to attend and pay close attention. It is likely that this meeting will lead to Draft Amendment 7 being released for public comment. At that time it is all hands on deck, we will all need to do our part to protect the fish we love and speak up louder than ever before.
To register for the live webinar please go here: https://attendee.gotowebinar.com/register/180425878123839504 (Webinar ID: 349-122-851)
Thank you!
---
ADDITIONAL LINKS
---