2020 Recreational Striped Bass Regulations for Atlantic Coastal States
Ted Purcell* has been kind enough to compile the state regulations on recreational angling for wild striped bass for this newsletter. If you are fishing for other species – or wherever there is a chance of catching them, such as with bluefish, etc. – please be sure to check on your own state regulations for all of those species. Also, see the accompanying information on the proper handling of any species of fish for catch & release purposes.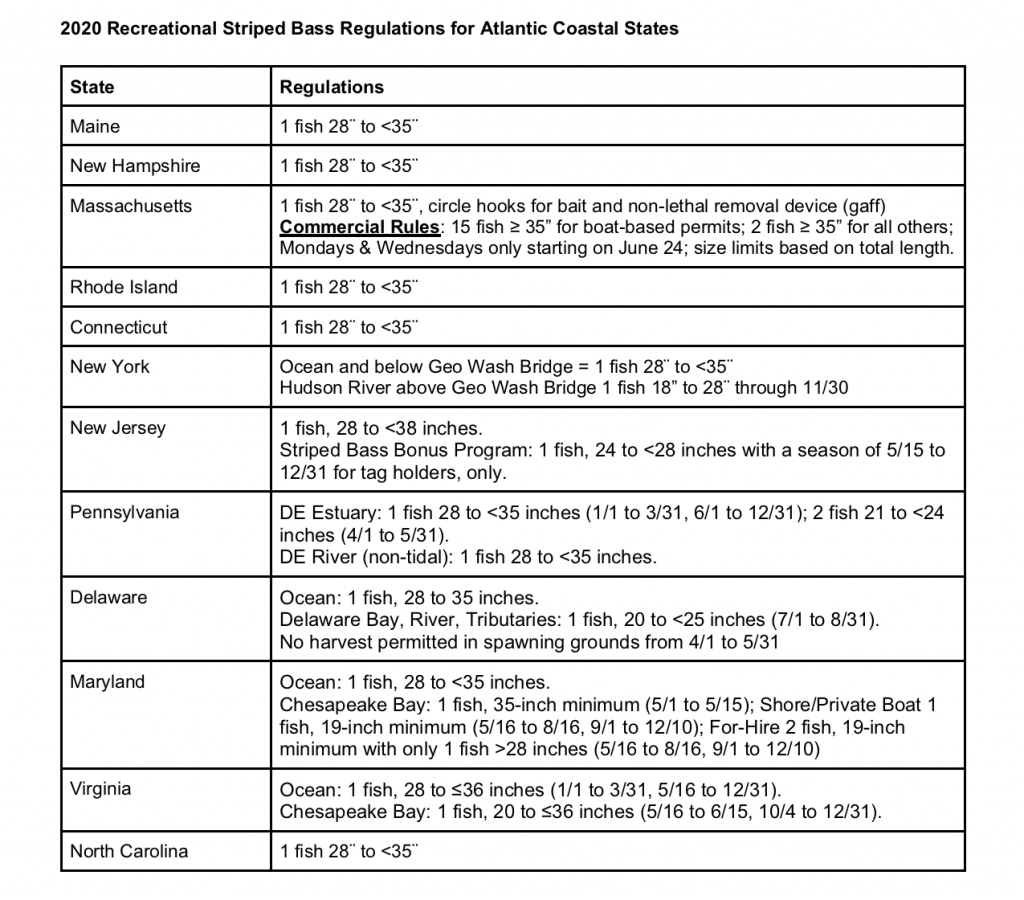 *Stripers Forever Board member in Massachusetts; supporter, volunteer, and avid fly fisher.
**Additional information for MA- https://www.mass.gov/info-details/frequently-asked-questions-regarding-changes-to-recreational-striped-bass-limits-in?utm_medium=email&utm_source=govdelivery